Downtown, Real Estate in WINNIPEG
Downtown Winnipeg is home to the hustlers and bustlers of the city. The area is filled with things to do, places to see, and amazing culinary hotspots. Real estate in Downtown Winnipeg is perfect for those who thrive in the city! High-rise buildings and historic landmarks line the city streets in downtown Winnipeg. The sub neighbourhoods in Downtown Winnipeg include Armstrong Point, Broadway-Assiniboine, Centennial, Central Park, China Town, Civic centre, Colony, Exchange District, Logan-C.P.R., Portage-Ellice, South Portage, Spence, West Alexander, and West Broadway. Continue reading below to discover if Downtown Winnipeg is the right fit for you!
Why choose Downtown real estate?
Downtown is home to exceptional nightlife and luxurious high-rise buildings.
Downtown Winnipeg is full of diversity. From sporting events to the culture, there is something for everyone in Downtown Winnipeg. Enjoy high-class meals and freshly brewed coffee each day in this busy area. In addition, the culinary scene is certainly something to be admired and experienced in Downtown Winnipeg. 
From trendy new restaurants to traditional hot spots there is a place for your every occasion. Furthermore, Downtown is home to the Canada Life Centre which hosts a variety of sporting events and concerts. NHL games and world-famous music artists come to Canada Life Centre each year. Entertainment is right outside of your doorstep when you live in real estate in Downtown Winnipeg!
This area of town combines a lovely mix of old and new architecture. 
Historic buildings are often found between modern high-rise buildings. This makes downtown feel a little homier than some other downtown city centres in Canada. Each building has its own unique story, making downtown a charming place to live. 
Living Downtown also provides you with a better chance to connect with the people around you. There are always interactions to be had when you live in such a busy area. Which, can make Downtown Winnipeg an appealing place to live if you love being in the company of others. Additionally, Downtown Winnipeg is perfect for those who love being in a fast-paced environment.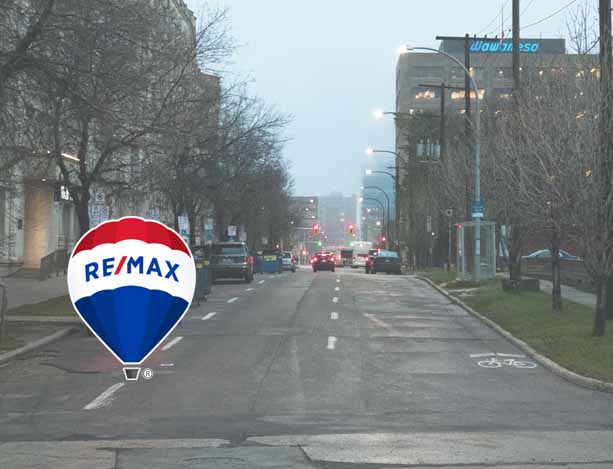 Discover Downtown Real Estate in Winnipeg!
Downtown Winnipeg has some of the city's best apartments and condos. Find the perfect loft-style apartment or penthouse suite in this bustling part of town. From character brick buildings to sleek modern skyscrapers, real estate in Downtown Winnipeg comes in all shapes and sizes. Prices tend to be in the six-figure range and vary depending on things like the location and size. Downtown Winnipeg has so much to offer to its residents. Uncover your dream home in Downtown Winnipeg!
IF YOU'RE LOOKING TO INVEST IN WINNIPEG REAL ESTATE, CONTACT KEVIN MOIST & ASSOCIATES TODAY