Winnipeg Real Estate Sales & Market Update - July 2023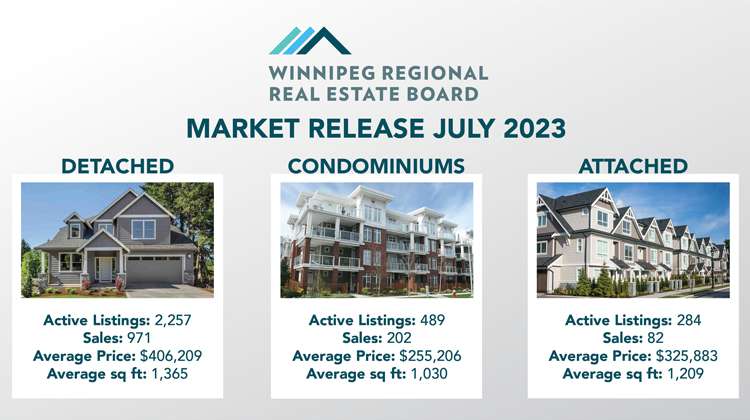 Sales Drop Off and Inventory Continues to Bounce Back
This past July, the Winnipeg real estate market saw sales decline from June, last July and the 5-year average. All the while, there were several new listings added to the market compared to last month (June 2023).
The month of July saw 4,298 MLS® active listings across the region. This number is 16% higher than last June (2022) and in line with the 5-year average. In addition, the total sales for the region were recorded at 1,365. Sales for July 2023 are 11% lower than July 2022, and 14% lower than the 5-year average. 
"The last 3 Julys were the top three Julys on record but when taking the 5-year average of Julys from 2015 to 2019 before the pandemic began, we see July 2023 MLS® sales tracking similarly," said Rena Prefontaine, 2023-2024 President of the Winnipeg Regional Real Estate Board. "The depleted housing availability seen over the last 3 years has balanced out with gains to active listings that are encouraging to see. A healthy housing inventory that spans all different price ranges is important for a balanced market."
The average price of a residential-detached home in July was $406,209. This figure is 2% higher than last July, and 9% above the 5-year average of $372,229. 





The Synopsis on Sales Data from the Winnipeg Real Estate Board in July

"As we enjoy the warmth of August sunshine, some might be hearing the call of the wild and yearning for some time in Lake Country," said Marina R. James, CEO of the Winnipeg Regional Real Estate Board. "That's why we've included a Mid-Summer Lake Country Real Estate Market Update for those looking to find a retreat. Whether you're looking to enjoy the tranquillity that Lake Country offers or looking to make your tranquil property available for someone else to rent or purchase, REALTORS® are there to help with every step of the process!"
If you are planning on selling it is a great time to engage with a real estate professional who can guide you through the process. Get in touch with our team to learn more!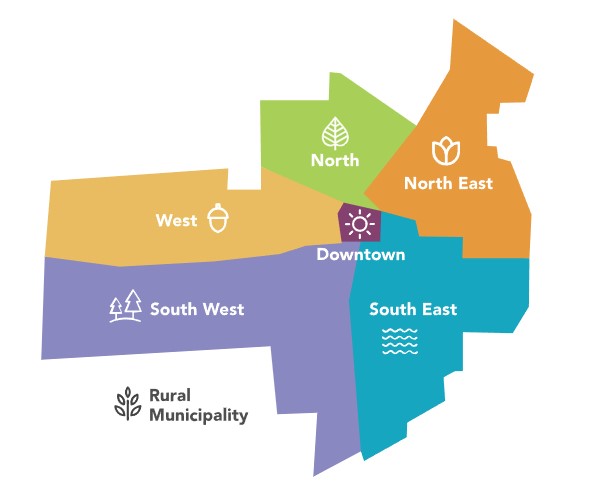 Contact us to learn more!
If you want to learn more about the real estate market trends in Winnipeg please get in touch with us! The team at Kevin Moist and Associates would love to help you buy or sell real estate in Winnipeg! We look forward to working with you!