Winnipeg Real Estate Sales & Market Update - September 2022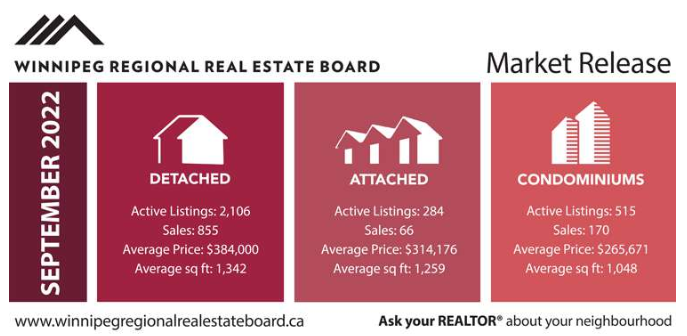 September sales see decline of 20% and 32% from 2021 and 2020 respectively
There were 1,205 MLS® sales transacted this September in Winnipeg.  This stat is more in line with the immediate pre-pandemic year of 2019 which saw 1,211 sales.
Sales decreased 11% over the 5-year average. New listings for the market in September are up 12% from last year and we saw a 1% dip over the 5-year average. This combination is restoring some confidence back to buyers. Whereas, the last couple of years has been in the favour of sellers.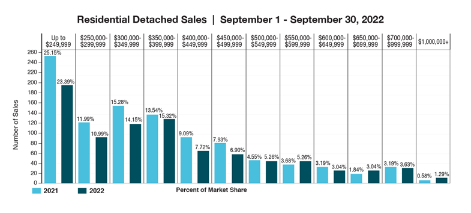 The Synopsis on September's Sales Data from the Winnipeg Real Estate Board
"September is a continuation of the progression in the third quarter of our market region, transitioning out of a sellers' market to one far more balanced and buyer friendly," said Akash Bedi, 2022 President of the Winnipeg Regional Real Estate Board. "As we saw in August, above-list price sales are far fewer now than earlier in the year, with the majority of listings selling for less than list price." 
With prices dipping into normalcy again we are hoping to see more buyers come back to the negotiating table. The higher interest rates are still of concern, but lower prices are enticing for those who have been patiently waiting.
In September, CREA's MLS® Home Price Index (HPI), which provides the most accurate detection of price trends, shows the single-family benchmark price for a home with similar attributes dropped from $361,500 in August to $354,600 in September.
In May the peak reached $388,600. Condo pricing also saw a decline in September. In September, Winnipeg condos were only $600 off their peak level in August at $233,400 and declined $5,200 to $228,200.
There's more to share about the real estate market in Winnipeg. Please get in touch with us if you would like to learn more! We would love to help you buy or sell real estate in Winnipeg.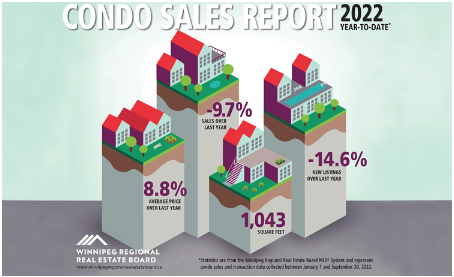 Contact us to learn more!
If you want to learn more about the real estate market trends in Winnipeg please get in touch with us! The team at Kevin Moist and Associates would love to help you buy or sell real estate in Winnipeg! We look forward to working with you!