Winnipeg Real Estate Market Update - June 2022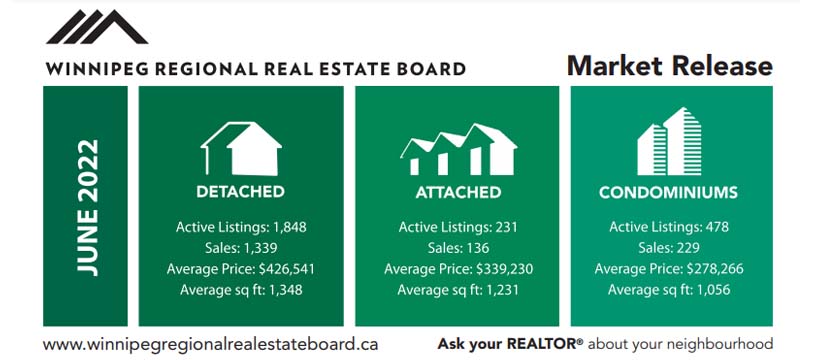 Inventory is up, & prices are slightly down
The real estate market in Winnipeg appears to be settling down in recent months. Unprecedented home sale prices and low inventory were standard throughout the pandemic. This is welcome news for Winnipeggers who have been searching for real estate but have not been able to get into the market. 
New listings of 2,867 increased 21% over June 2021 and are up 9% over the 5-year average. The strong uptick in June listings leaves a month-end inventory of 3,477 listings, a 25% jump over the same month last year.
"Listings came on strong in June and are having a positive impact on loosening up what has been a supply-challenged market," said Akash Bedi, 2022 president of the Winnipeg Regional Real Estate Board. "More choice and options for buyers settled down in what has been a rising price environment where the single-family home average sales price in June fell back to $426,000 from over $450,000."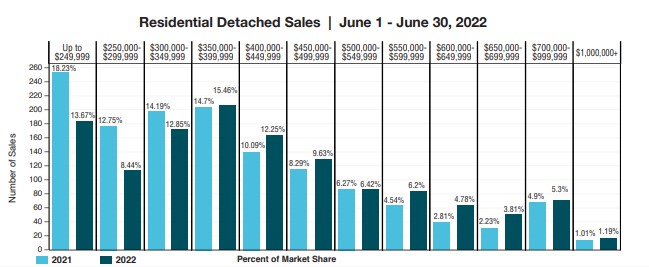 Slow shift into a buyers market
Other indicators of the pace of buyer activity coming off previous month highs is above-list price for single-family home sales tracking at 54% in June compared to 64% in May and 67% in April. Conversely, 37% of June sales were under list price versus 25% in April and 28% in May.
"While all indications are that we are still in a seller's market, a shift is happening where buyers have more choices from higher amounts of inventory and sellers will have to be more realistic about their expectations on prices." said Bedi.
In June, four of the six MLS® zones the Winnipeg Regional Real Estate Board tracks for average single-family home prices were under $400,000, one was between $400,000 to $500,000 and Winnipeg's southwest area zone remained over $500,000 at $539,752. In May we had two more MLS® area zones over $400,000 and the southwest area zone was $582,387.
It is important to restate that at the end of 2021, the average single-family home sales price across all MLS® areas, including our large regional area outside Winnipeg, was just under $380,000, so we are still seeing a double-digit price increase for 2022 when compared to last year.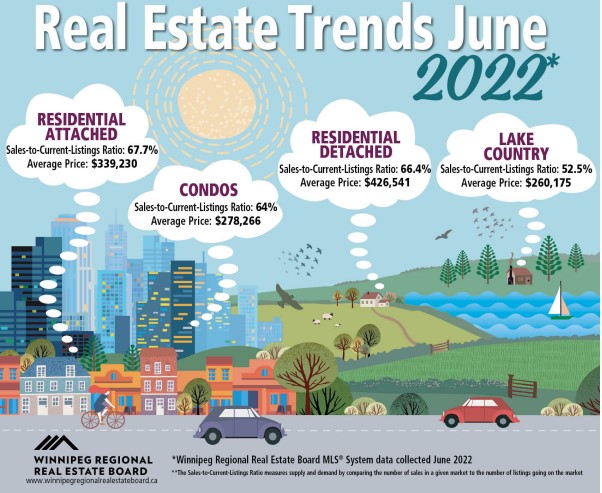 Contact us to learn more!
If you want to learn more about the real estate market trends in Winnipeg please get in touch with us! The team at Kevin Moist and Associates would love to help you buy or sell real estate in Winnipeg! We look forward to working with you!